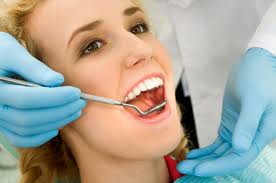 Dental Collection Agency
Bottomline Consulting offers dental collection services that are uniquely designed to help your practice reduce receivables and keep them manageable on an ongoing basis. The services we recommend for dental collections are low cost, diplomatic and effective.
Over 2,000 dental practices nationwide use these services
to resolve and recover past due balances quickly and inexpensively.
Dentists face unique issues when it comes to managing receivables, as most patients are either self-pay or have high deductibles/co-insurance. Office staff often does double or triple duty as Assistants/Receptionists/Office Managers and may not have time to attend to patient balances on a regular basis. As a result, receivables increase and cash flow suffers.

National statistics prove that the dental debt collectors we recommend are over 3 times more successful than traditional percentage-based dental collection agencies at a fraction of the cost.

For Dentists, we recommend the following services which can be used separately or in combination:
Billing Follow-Up service systematically contacts patients up to 5 times on your behalf to let them know that their recently past due accounts need attention. This is NOT collections, but a way for you to accelerate payments without adding staff or increasing workload and overhead. Just bill once and you're done!

1st Stage Collection Agency service is for those patients who do not respond to billing reminders, or for those whose accounts are between 60 days and 1 year old. This diplomatic dental collection agency service is unique in that NO PERCENTAGES are taken and all money collected goes directly to your practice.

Intensive Collection Agency service employs professional telephone collectors and is suggested for patients who do not respond to 1st stage collections or for those accounts that are in excess of 1 year old. Intensive Collection fees are contingency based, so if nothing is collected, you owe nothing.
As an added benefit, Bottomline Consulting can, at your option, install and support free software that uses the patient ledger in your existing office management system to identify delinquent patient accounts that meet your criteria, i.e. 30, 60, or 90 days past due. You select those patients that should be placed in any of the services above, and click the submit button. There's no need to go through charts or spend time filling out forms. Everything is done for you in a single click. Click
here
to see a list of compatible office management packages.
This addition to our dental collection agency services is unique in the industry. It saves time, increases efficiency, reduces overhead, and boosts cash flow at no additional cost. In only 10 minutes per week, you'll be able to easily manage your entire accounts receivable.